If your computer is reporting that the C drive is full or out of space, you will get the "low disk space" warning: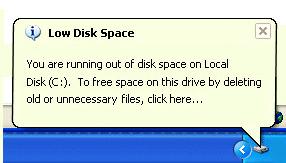 Under Windows 7, if the C drive is full, it will turn out to be red:



When encountering "C drive is full" issue, you probably:
1. Have too many files on the partition, and need to clean it up.
2. Have a too small disk and need a larger disk drive.
3. Have empty space on the disk, just C drive is full, and in this case, you need to extend C drive with third party partition manager software. Easeus Partition Master is reliable partitioning software that can help to increase C drive space easily and without data loss, you can extend C drive by simply drag and drop. For step to step instruction, please refer to: How to solve "c drive is out of space" or hard drive full issue?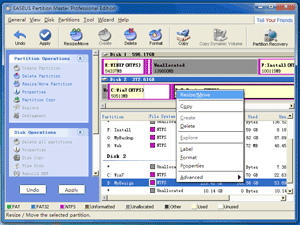 Note: To extend C drive, there must be some unallocated space behind C drive. If not, you can decrease other partitions and make unallocated space right next to C drive. Besides Partition Manager, EASEUS Partition Master provides Partition Recovery Wizard and Disk and Partition Copy Wizard features. It is an all-in-one solution to solve your disk and partition issues.
Trackback: http://blog.easeus.com/action.php?action=tb&id=347
Tags: easeus,partition manager,c drive is full,extend c drive