The definition of RAID 5

RAID is an acronym first defined by David A. Patterson, Garth A. Gibson and Randy Katz at the University of California, Berkeley in 1987 to describe a Redundant Array of Inexpensive Disks, a technology that allowed computer users to achieve high levels of storage reliability from low-cost and less reliable PC-class disk-drive components, via the technique of arranging the devices into arrays for redundancy. More recently, marketers representing industry RAID manufacturers have revised the term to Redundant Array of Independent Disks, a convenient means of avoiding the expectation of low cost associated with "inexpensive".

There are various combinations of these approaches giving different levels of protection against data loss, capacity, and speed. RAID levels 0, 1, and 5 are most commonly used and cover most requirements.

Unlike the now well-established RAID levels 0 and 1, which offer either faster performance or increased security in the event of hard disk failure, RAID 5 offers both performance and security benefits. RAID 5 needs some powerful logic processing capabilities to control the simultaneous operation of several hard disks and to write data and parity information across all disks in the stripe set. The latter function does not require a particularly complex architecture, but as transfer rates increase, the process of writing parity data on the fly increases CPU overhead accordingly. Below is the picture of RAID 5.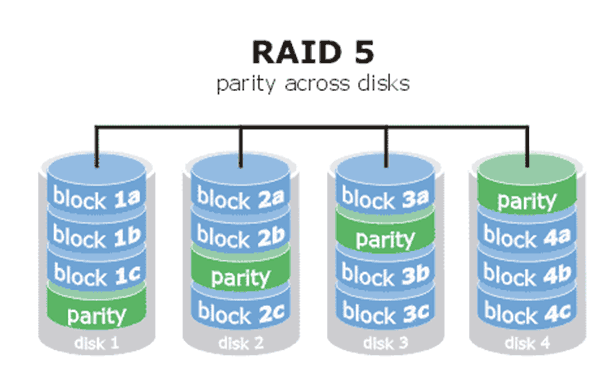 How to resize Raid 5 Disk?
EASEUS Partition Master Server Edition is a disk management tool to resize, move, copy, create, delete partitions, etc. As an alternative to Server Magic, it works perfectly on RAID 5 in Windows Server 2000/2003/2008 and Non-Server 2000/XP/Vista 32 and 64 bit systems. And it allows users to create a bootable CD/DVD to manage Windows Server partitions when there is a boot failure caused by virus or any other unexpected affairs.

Furthermore, resizing partition will not cause performance degradation on a RAID 5, nor any data will be lost during the partition process. If you are still afraid of any data loss because of accidental affairs, Partition & Disk Copy utility of this software can be used to backup your data before any operations.

How to Resize RAID 5 partition with this Server Magic Alternative

As Server magic alternative, EASEUS Partition Master can partition RAID 5 easily with user-friendly interface. The picture below is screen shot of EASEUS Partition Master Server Edition: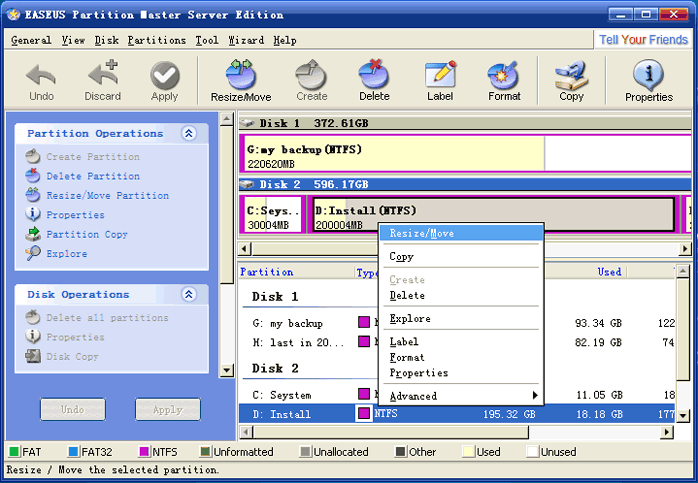 Trackback: http://blog.easeus.com/action.php?action=tb&id=275
Tags: partition,windows server,raid 5