Server Magic is the server edition of Partition Magic from PowerQuest (acquired by Symantec now). It works like Partition Magic and the only difference from Partition Magic is that it can run under Server Edition of Windows NT. Last update of Server Magic is released on 2001. No future upgrade is planned since PowerQuest was acquired by Symantec.
Since Server Magic has been discontinued by Symantec, what software can perform the resizing partitions task for Windows Server users? Fortunately, we have an alternative for Server Magic: EASEUS Partition Manager Server Edition. It can work on both computer and Server. I will tell you how to resize partitions for Server with EASEUS Partition Manager Server Edition.
First, launch the software. Current size of the partition is displayed on the top of the dialog box. The map also depicts the used and unused space within the partition and the free space surrounding the partition (if any exists). The minimum and maximum sizes that you can resize a partition appear on the following map.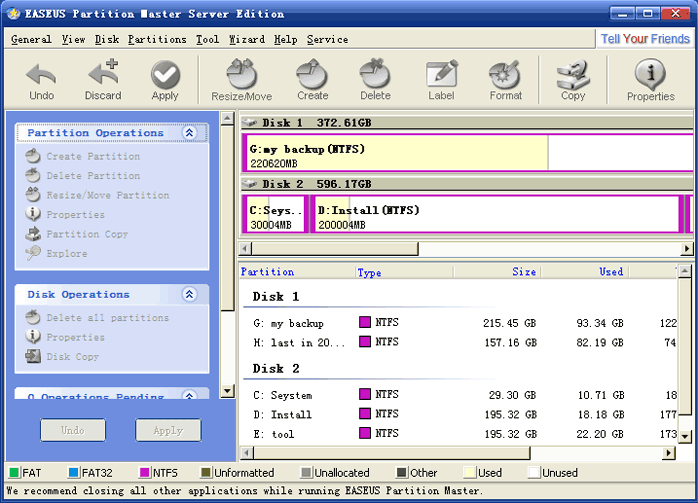 Second, click D: drive, and position the mouse pointer on the right partition handle; the mouse pointer changes to a double-headed arrow and drag the handle to the partition size you want. And then move the D: drive to make the unallocated space next to C: drive.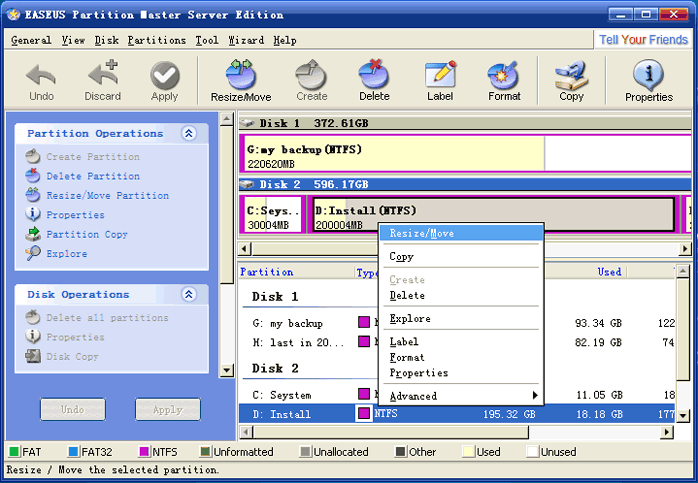 Third, click C: drive. Position the mouse pointer on the right partition handle and resize it with the unallocated space. Click Apply. After reboot, you will successfully resize your Windows Server without data loss. You can also use the Partition/Disk Copy Wizard built in EASEUS Partition Manager Server Edition.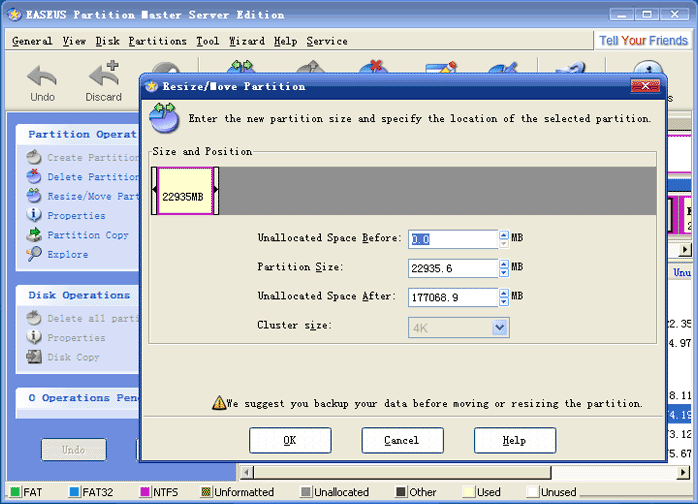 Is it an easy way to partition server volume compared to the difficult configurations and command line of Windows Server 2008? Download the demo version of EASEUS Partition Manager Server Edition to have a try.
Trackback: http://blog.easeus.com/action.php?action=tb&id=233
Tags: partition magic,server magic