Knowledge Regarding RAID
RAID is a technology that employs the simultaneous use of two or more hard disk drives to achieve greater levels of performance, reliability, and/or larger data volume sizes. When several physical disks are set up to use RAID technology, they are said to be in a RAID array which distributes data among several disks. Meanwhile, the array is seen as one single disk by the users and Operating System.
RAID is really used to its full potential in emergency services and business where data reliability and performance are essential. Meanwhile, partitioning RAID is to maximize its performance as well as optimize data reliability.
How to Partition RAID
Whether it is possible to partition RAID arrays ups to whether the RAID controller supports so or not. By the way, A hardware implementation of RAID requires at least a special-purpose RAID controller. You may use the tools from the manufacturer of your RAID controller to reconfigure the array. With that RAID controller, you are able to Partition RAID. Partitioning RAID with software can ease the process.
Here is a kind of partition software which may help you to partition RAID in a safe and easy way. That is, EASEUS Partition Master Server Edition, which can run on partition RAID array. The picture bellow is its user-friendly interface screen shot.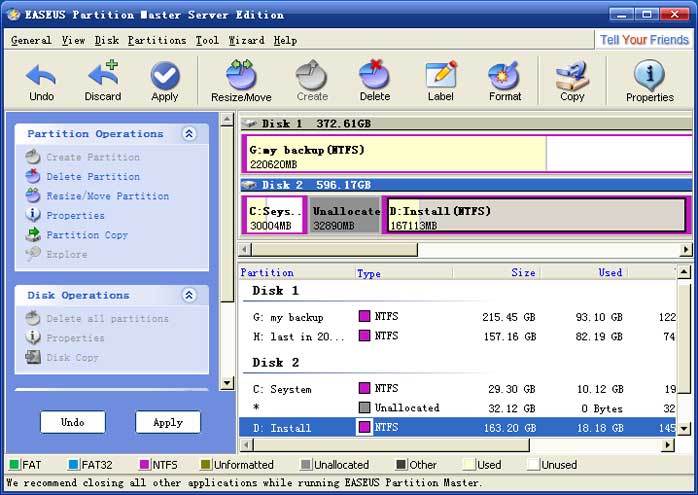 Learn More:
· What is a hardware-based RAID?
Trackback: http://blog.easeus.com/action.php?action=tb&id=248
Tags: easeus partition master